Star Wars Celebration is currently underway in London, and Lucasfilm has not disappointed when it comes to the major announcements it's made. So far, fans have learned of the company's exciting movie plans, which includes a feature that will mark the return of Daisy Ridley's Rey. Aside from the big-screen fare though, Disney+'s Ahsoka has also taken center stage. A trailer for the upcoming show was dropped and features Rosario Dawson's return as the titular Jedi alongside some beloved Rebels characters. One of those familiar faces is Grand Admiral Thrawn, and the studio has now finally confirmed who's playing. And lucky for you, you can check out the introduction for yourself.
It was officially confirmed on Saturday that Thrawn is going to be played by none other than Lars Mikkelsen – who famously voiced the character on Star Wars Rebels. This is exciting news for the fanbase, as Mikkelsen was an absolute force (no pun intended) in the role of the sinister Imperial officer. And if you don't believe how hyped folks are for his return, just check out the video down below, which shows him being brought on stage:
Ahsoka, which is spearheaded by Star Wars guru Dave Filoni, pulled out all of the stops for this year's Celebration. And of course, the Sherlock alum wasn't the only star from the Disney+ series to appear at the event. Leading lady Rosario Dawson was also present, along with co-stars Mary Elizabeth Winstead, Natasha Liu Bordizzo, Diana Lee Inosanto, Ivanna Sakhno and Ray Stevenson. Filoni was also there with fellow EP Jon Favreau, and you can see the entire group in the image down below: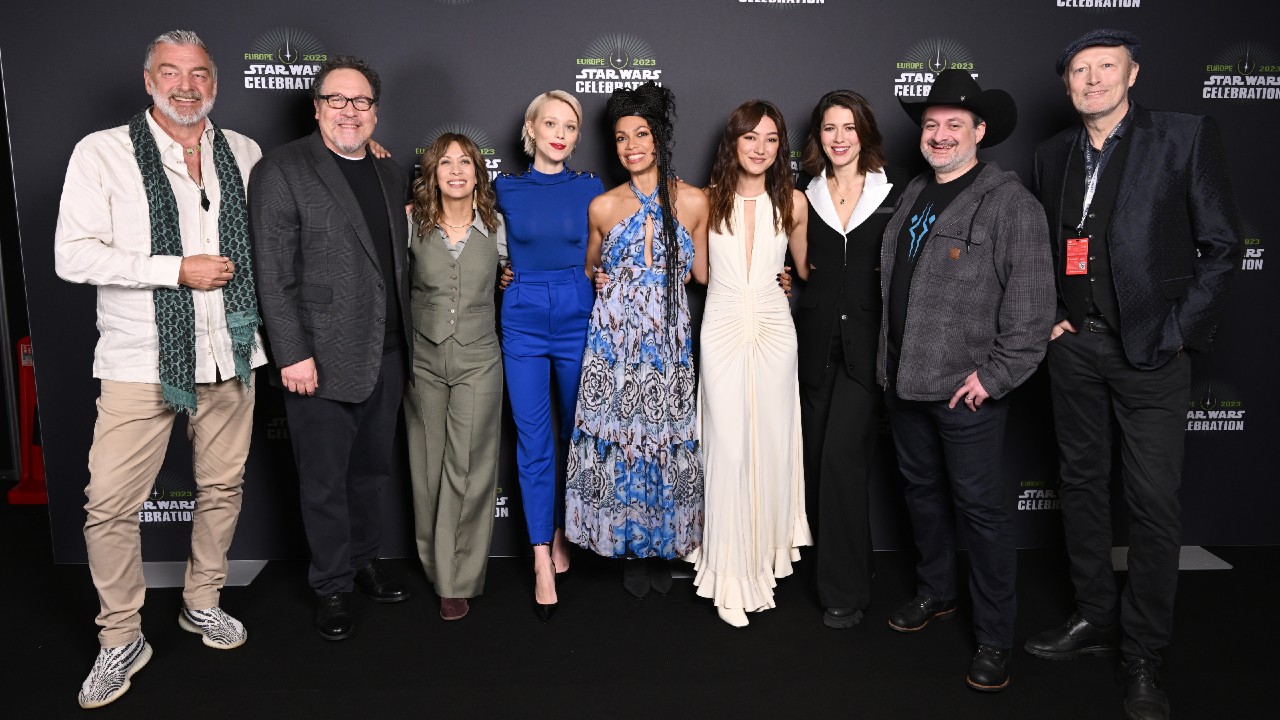 I have no doubt that Lars Mikkelsen will rise to the occasion when it comes to his return as Thrawn and can't wait to get a full look at him (which was revealed at Celebration). Dave Filoni is quite meticulous when it comes to casting characters, and clearly he knows just how deeply Mikkelsen embodies this iconic character. It'll be exciting to see the actor come into conflict with the Rebels characters once more.
Ahsoka is set to arrive this August as part of the 2023 TV schedule, so be sure that you have a Disney+ subscription by then so that you can check it out.
More to come…