For going on three seasons now, Liza Lapira has been a primetime regular within the cast of CBS's The Equalizer, where she stars as the bar-owning, ass-whooping former sniper Mel Bayani. But she's definitely been a familiar face among CBS viewers for far longer, and for an assortment of other projects. Perhaps most notably, she recurred as the duplicitous lawyer Michelle Lee across three earlier seasons of NCIS, and the actress reflected on that career highlight while revealing the fun way co-stars Mark Harmon and Rocky Carroll surprised Lapira's mom. 
When the star of Must Love Christmas talked with TV Insider, presumably in part about her current arc on The Equalizer, she reflected on her years kicking it with the NCIS squad, sharing how happy she was that it went from a fairly limited part to something more expansive, to the point where she was revealed to be the sympathetic mole the team was trying to smoke out back in Season 6. Here's how she put it:
Amusingly enough, Liza Lapira distinctly recalled meeting Brian Dietzen's wife, who was pregnant at the time when their romantic arc was put into play, and having to go quickly from salutations to fake relationships. Nothing potentially disastrous about that.
Even though her arc on NCIS ended 15 years ago, which is enough to turn one's brain inside out, the long-running drama still holds a special spot in her heart and her memories, particularly the time when she took her mom to the set for a birthday surprise. 
Mark Harmon's birthday wishes obviously aren't a surprise that would still be possible for Lapira's mom to enjoy if so desired, since Leroy Gibbs notably exited the CBS drama's narrative in October 2021, much to fans' shared chagrin.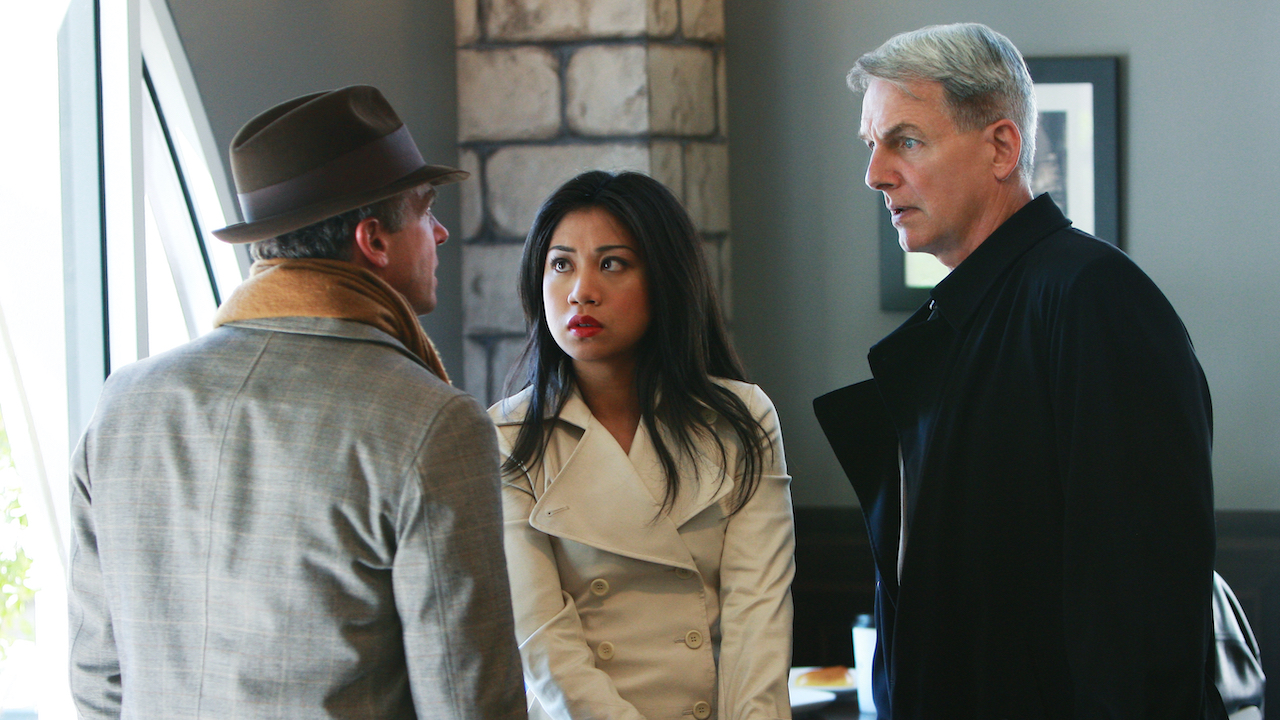 Rocky Carroll is still thriving on NCIS as Director Leon Vance, though, so he's probably still good for celebratory messages. He joined the drama in Season 5 following the canonical death of Lauren Holly's Jenny, and was the one who sparked the mole-hunt that led to Michelle's death. That's the exact opposite of what I think of when I consider "birthday surprises."
The Equalizer airs Sunday nights on CBS at 8:00 p.m. ET, with the next new episode coming on April 16, as the network is airing a Grammy retrospective about The Beach Boys on April 9. Head to our 2023 TV premiere schedule to see what else will be returning and debuting soon as we also anticipate more updates on Denzel Washington's upcoming sequel The Equalizer 3.