Even in the Star Wars franchise, certain stories must eventually come to an end. For Star Wars: The Bad Batch, that comes in 2024, as it was announced at Star Wars Celebration that the animated Disney+ series will return next year for a third and final season. On the one hand, I wish this show could have gotten a run closer to what The Clone Wars received, but I'm nonetheless grateful that it will receive a proper conclusion rather than leaving fans hanging with unresolved plot threads. But even though The Bad Batch is coming to the finishing line, I'm hoping we'll continue to see Omega, one of its starring characters, in a galaxy far, far away afterwards.
With Hunter, Wrecker, Tech, Crosshair and Omega having all debuted in The Clone Wars, Michelle Ang's Omega was the big character introduction when The Bad Batch premiered in summer 2021. Along with being the only known female Jango Fett clone at the time, like his "son" Boba, she aged at a normal rate rather than the accelerated rate the clone troopers did. Until meeting Clone Force 99, Omega had never left Kamino, but after Hunter, Wrecker, Tech and Echo decided not not to carry out the Empire's orders, they rescued her and ventured out into the galaxy to build new lives for themselves.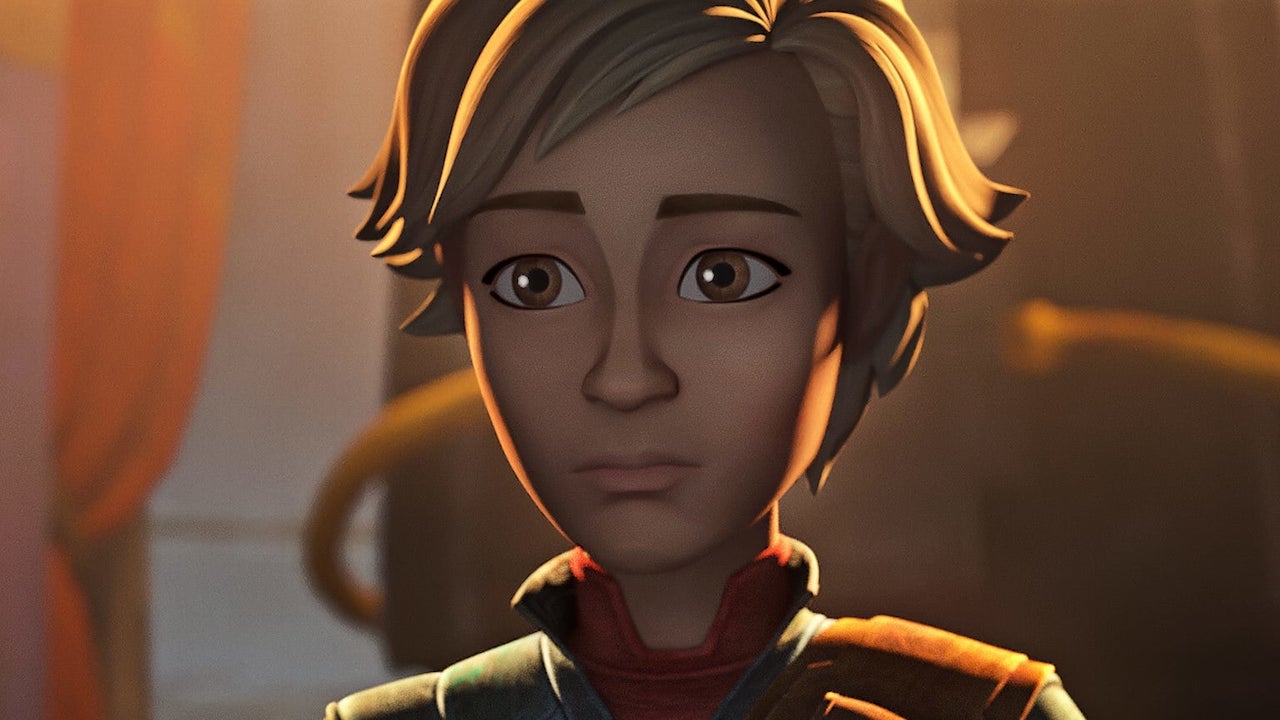 Over the course of two seasons, Omega has grown into a confident young woman who's adept at using her energy bow in the field and provides alternative perspectives when her brothers most need them. With just one season left of Star Wars: The Bad Batch left, there are still a few mysteries surrounding Omega that need to be resolved, including the revelation in the Season 2 finale that Keisha Castle-Hughes' Emerie Karr, the Imperial scientist working for Dr. Royce Hemlock, is another female Jango Fett clone. But even once this chapter of the Star Wars saga is finished, that doesn't mean Omega's story needs to end right then and there.
Although Temuera Morrison recently starred in The Book of Boba Fett and cameoed as a homeless clone trooper in Obi-Wan Kenobi, given the varying shapes and sizes of the Clone Force 99 members, it's doubtful we'd ever see him play any of them in live-action. Omega, on the other hand, could easily pop up in any kind of Star Wars project. As mentioned earlier, she's an unmodified clone, and during the events of The Bad Batch, she's only in her early teens. So it'd be easy enough to cast another actress as her for some live-action, whether she's in her late teens or in her early 20s during a later period of the Imperial reign, or as an older adult during the Original Trilogy or sometime post-Return of the Jedi. Honestly, regarding the latter, I could also envision Michelle Ang, her voice actress, portraying her in live action. After all, it worked for Katee Sackhoff as Bo-Katan Kryze and Lars Mikkelsen as Grand Admiral Thrawn.
As for what we would see an older Omega do elsewhere in the Star Wars universe, the sky's pretty much the limit, although given her idealism at such a young age, I'd like to think she goes on to aid the Rebellion. And to be sure, there's also the possibility that Omega could simply resurface down the line in a novel or comics book series, which would be fine. However, she is too good of a character to keep solely confined to the printed page once The Bad Batch is over. There are a lot of different kinds of Star Wars movies and TV shows coming up, so surely she can somehow be squeezed into one of those.
You can be sure we'll let you know if it's announced that Omega will return after Star Wars: The Bad Batch is over. In the meantime, use your Disney+ subscription to watch the show's first two seasons, or just hang around the platform to watch the Star Wars movies in order.