George Lucas changed the film world forever when A New Hope hit theaters back in 1977, and the Star Wars franchise remains a vital part of pop culture. While the property has continued to expand with live-action shows on Disney+ like The Mandalorian, no movies have hit theaters since the release of J.J. Abrams' The Rise of Skywalker. But that's about to change, as Star Wars finally revealed its movie plans.  And there are nine exciting titles coming down the line.
This weekend is the annual Star Wars Celebration, which brings fans together and usually debuts some thrilling updates about the property. This year was no exception, as Kathleen Kennedy and company shared thrilling updates about its live-action shows, as well as the future of the property in theaters. Lucasfilm revealed a whopping nine movies that are on the way, their titles are below:
Dawn of the Jedi
The Old Republic
The High Republic
Fall of the Jedi
Reign of the Empire
Age of Rebellion
The New Republic
Rise of the First Order
New Jedi Order
Is anyone else's head spinning? While the generations of Star Wars fans have been not-so-patiently waiting for updates about the space opera's future in theaters, we've finally been given some answers. And the next saga of the franchise will span nine movies across centuries of time in-universe. Clearly Lucasfilm isn't singularly focused on TV shows for Disney+ anymore. 
The information about these upcoming projects is super limited, but it's thrilling to learn just how ambitious the plans for the future are. The upcoming Star Wars movies were each given their own logo, although the release dates are currently a mystery. Check it out below: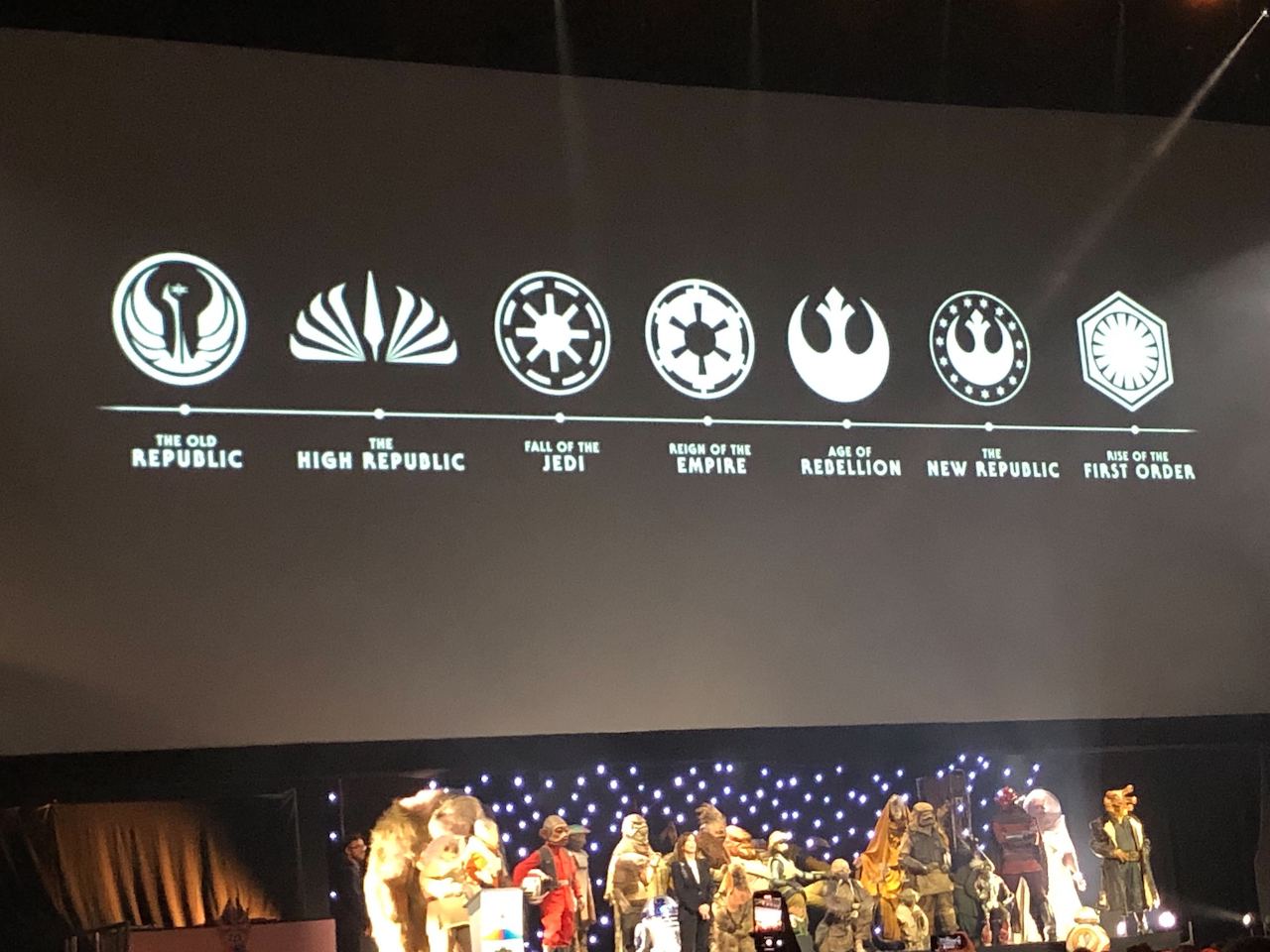 More to come…