For years Machine Gun Kelly and Megan Fox were not only a power couple, but also two of the most fashionable celebrities in Hollywood. So, when the breakup rumors surrounding MGK and Fox started swirling, not only was a bummed for the couple, I was also sad about them going quite online, and not getting any more surprising looks from the fashionistas. However, the couple has reportedly reunited on a "healing" trip to Hawai'i, and if they're really back together, bring on all the fashion posts again.
Machine Gun Kelly And Megan Fox Have Allegedly Reconciled
Following months of rumors about Machine Gun Kelly and Megan Fox's reported breakup, they're allegedly back together, and they have gone on a "healing" holiday to Hawaii, as The Daily Mail reported. 
The two were seen holding hands on the beaches of Hawaii, and it appears that the two have reconciled. This news comes after Fox was seen without her engagement ring, and the actress and musician were seen walking out of a counseling office. 
All this alleged drama started when Megan Fox posted a cryptic message on Instagram that made fans think MGK may have cheated on her. The two have since been seen apart, with Fox going to the Vanity Fair Oscars Party solo, however, it's also been reported that the two were really trying to work things out. 
If this latest trip to Hawaii does indeed help them heal, then maybe Fox will put her engagement ring back on, the couple will be back together, and hopefully rocking more fantastic looks on red carpets together.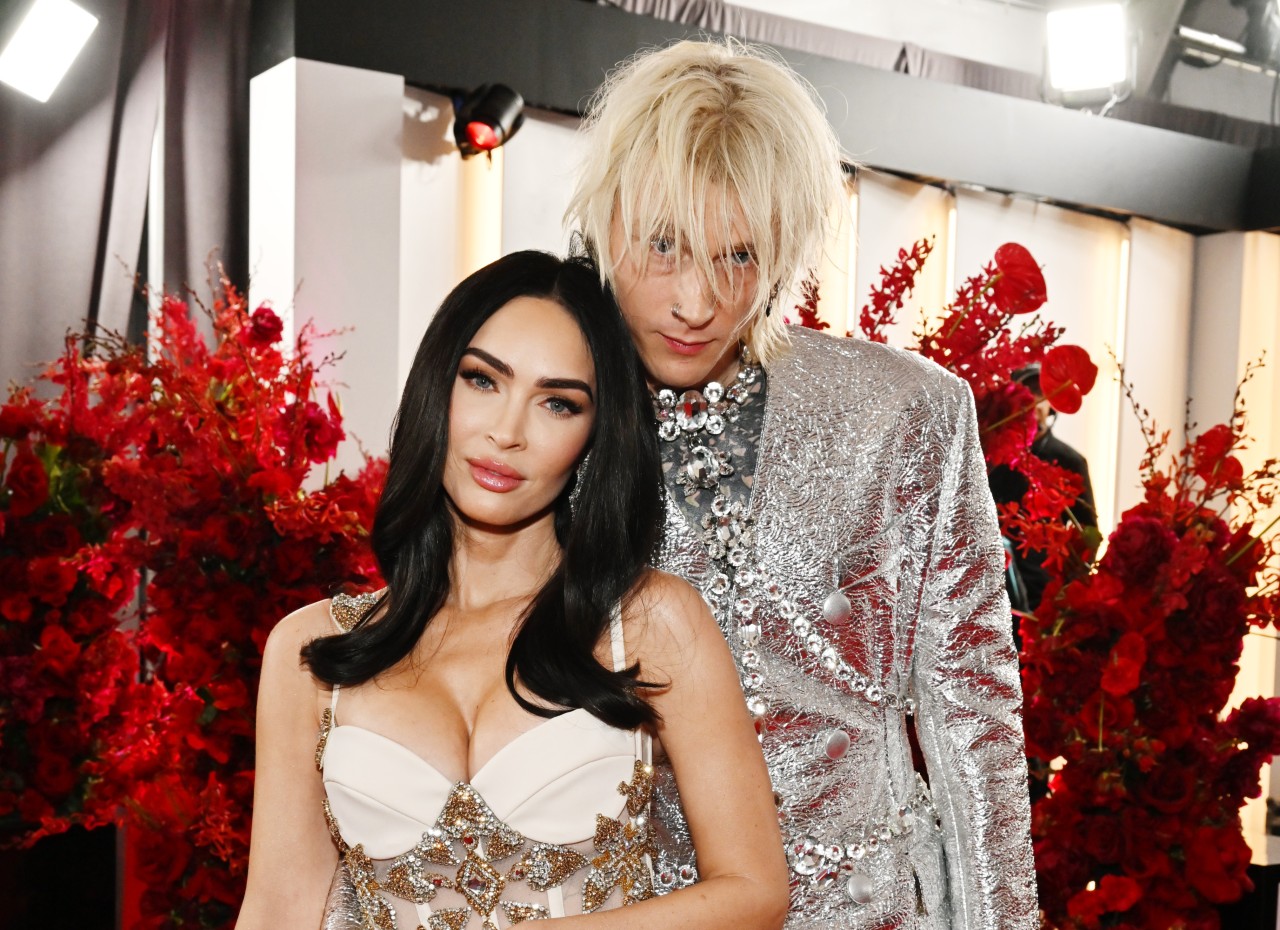 If Megan Fox And MGK Are Back Together, Bring On The Fashion Posts 
Both Machine Gun Kelly and Megan Fox are fashion icons in their own right, however, when they're together they're an unstoppable fashion force. Over the years the two have rocked unconventional, edgy and fantastic looks on red carpets of all kinds, and if they're really back together I can't wait for more outfit posts. 
The couple has really worn it all. At the Good Mourning premiere, they rocked classy pink looks (MGK's signature color), as the rapper-turned-rocker wore a bright pink suit with red roses on it, and Fox wore a shining and shimmering pink sequined evening gown. Then, at the 2023 Grammys, the two created a look that was giving knight and princess energy as Kelly wore a silver suit, and Fox walked the carpet in a white gown, with silver detailing on the bodice. 
Also, how could we not talk about the iconic sheer look Fox rocked at the VMA's, and the all-red shiny suit Kelly wore to compliment her? I think it's safe to say no celebrity couple does a coordinated look quite like these two do, and I really hope we get more edgy outfits from them soon.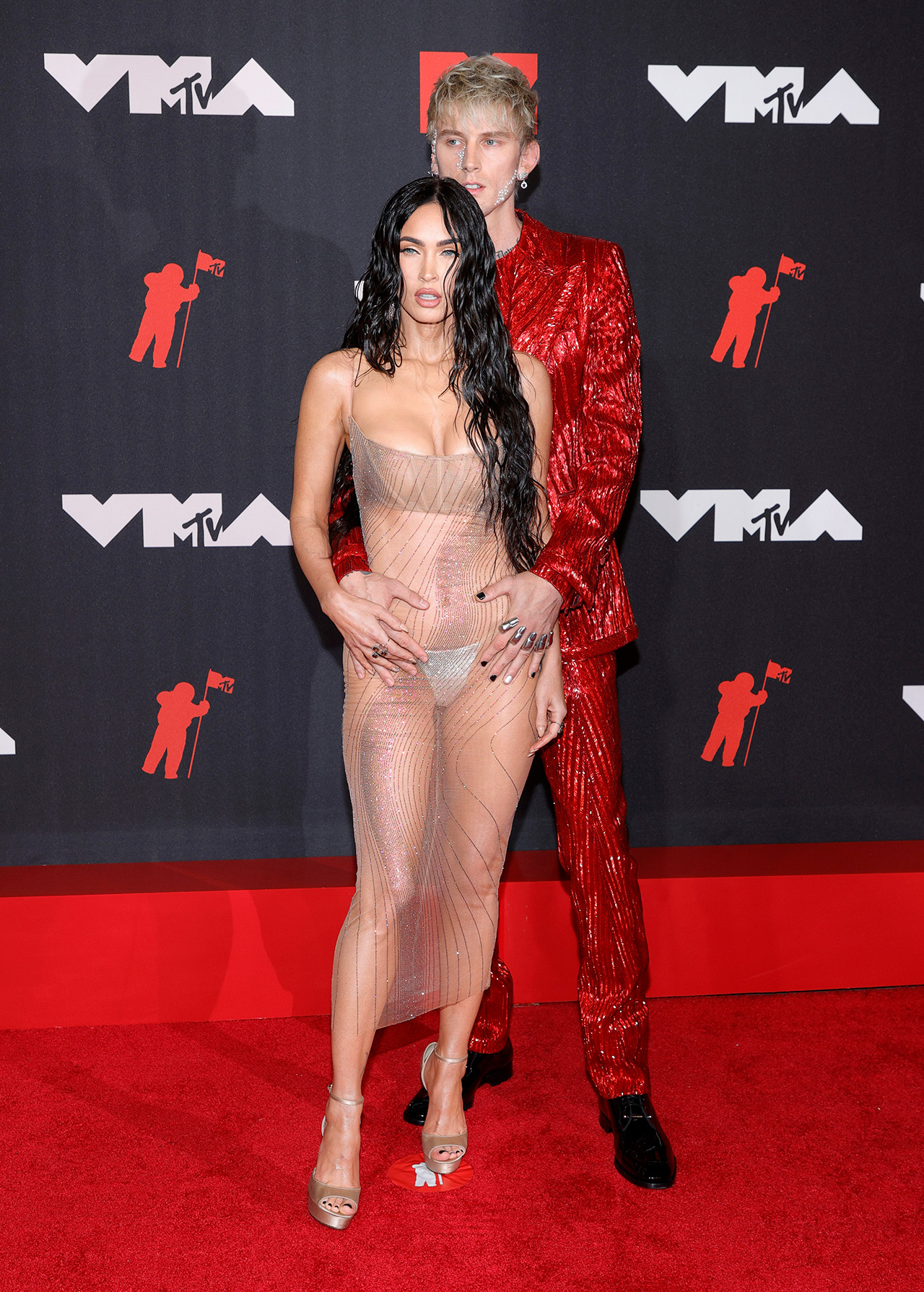 Even the last time breakup rumors surrounded the couple they reunited in an amazing coordinated outfit that involved Kelly wearing a pink lion shirt, and light blue pants, while Fox rocked an all-blue athleisure fit that featured a fuzzy pastel bucket hat. So, even when the couple is just out and about they look fantastic. Now that they're reportedly back together, I can't wait to see more amazing fashion posts from the two. 
At the moment, it seems like MGK and Megan Fox are getting back together, and are really working to make their relationship work. As news continues to come out, we'll be sure to keep you posted about the latest regarding the couple and their fashion choices. In the meantime, check out the 2023 movie schedule to see what projects the two have coming up.